Hello!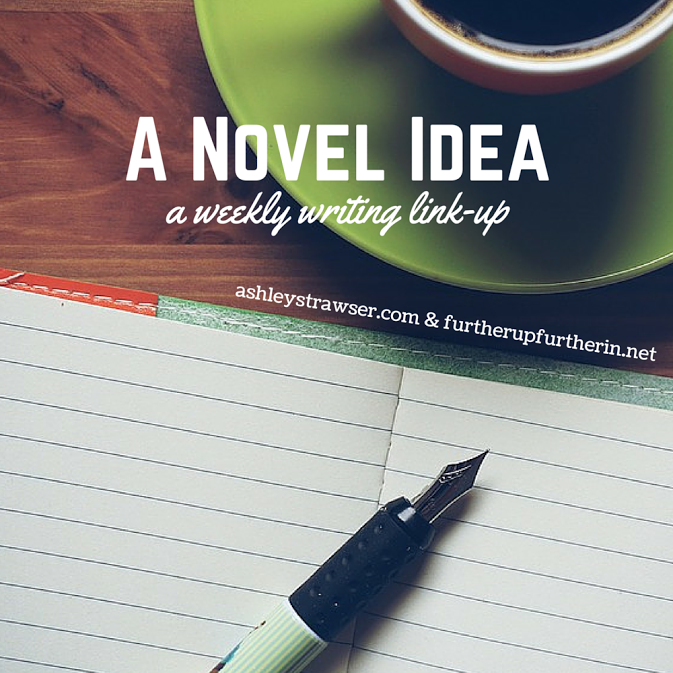 I'm participating in the weekly linkup "A Novel Idea" hosted by Sky at
Further Up and Further In
and Ashley at
Ashley Aspires
. If you want to learn more about this linkup or participate, you can check it out by clicking the button above. :-)
This week's theme is telling about
my writing style/what I like to write
.
My writing style is different at different times. When I first started writing my stories were all upbeat and happy and didn't have anything sad about them at all. Then my first full book started going in the cliche YA direction, which is eventually why I stopped writing it. I'm actually not really sure what my writing
style
is right now. It really depends on the book I'm writing.
One novella I have written for a message board I go on is quite slowly-paced, with a sad note to it and it's very descriptive. It's a little mellow-dramatic. But that's definitely not my overall writing style.
A book series I'm writing is really more for comedy then for anything super serious. There are lots of sarcastic comments and jokes. It does have action in it, but I definitely wouldn't call it an "adventure" series.
So I think it really depends on the book that I'm writing. I can change my tone to whatever fits the plot and story of the book quite easily. :-)
That about wraps it up! What do you think?
~Lydia~ <3